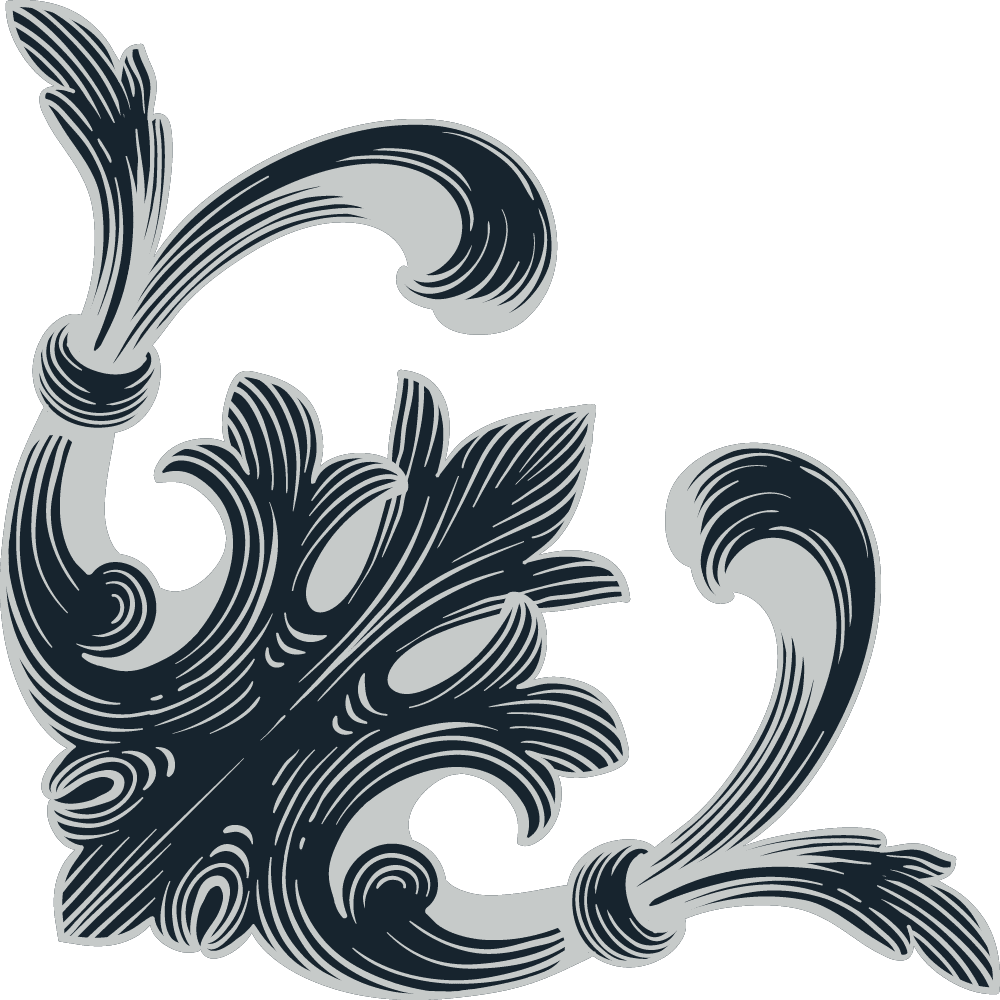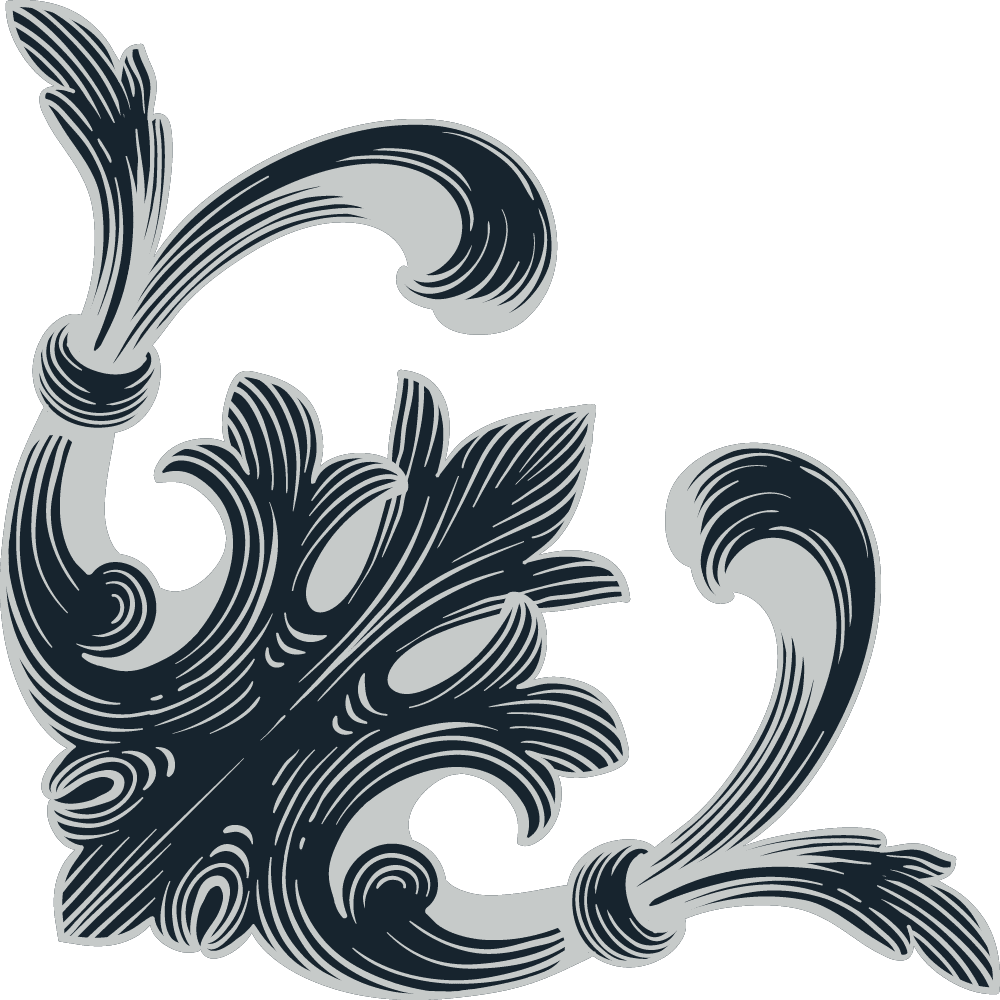 Cor Donato Editions was formed in 2011 expressly for publishing the music of Barbara Strozzi in clear, scholarly, faithful modern editions. The first pieces were individual selections for Dr. Magner's personal use. Finding a missing ending of the work without opus number Presso un Ruscello Algente in a manuscript collection in Venice, Dr. Magner was the first to hear this interesting cantata and put it in modern transcription.
Around the same time, Dr. Kolb was starting to revise his 1997 edition of selections from Opus 2. Both our principal editors realized then that the greater need was a for a comprehensive edition of Strozzi's complete works instead of individual pieces.
It was at the Lute Society of America yearly festival held in Cleveland that Kolb and Magner first met in person and found they had the same goals in mind. Magner was singing from the earlier Kolb Opus 2 editions, and Kolb mentioned he wanted to re-edit those works to better reflect Strozzi's originals.
Each felt it would be important for the edition to address the needs of both performers and scholars, and that our backgrounds combining both areas gave us a good understanding of the requirements. Several well-known publishers expressed to Dr. Kolb an interest in the project, but after a year of negotiations it became clear that their editorial policies were not compatible in several ways with the sort of edition he had in mind. One publisher insisted on the addition of a continuo realization, while another refused to adapt the layout of the scores to accommodate practical page turns for performance.
Dr. Kolb's goals and editorial procedures formed the solid basis of the collaboration at Cor Donato Editions, and we agreed on formats, the look and feel of pages, typefaces, sizes, and how to work remotely from New York and New Mexico on different computer systems. At that point we started on what would become a 6-year project publishing the seven extant opus books along with the group of works without opus number, among which was Dr. Magner's discovery of the missing manuscript. Opus 2, the first of the collaboration and published in 2014, was a completely new edition based on the original prints. Somehow we managed to finish the seven other volumes in the course of the next five years (and in the process gaining some first-hand insight into the amount of work that was involved in Strozzi's production of six of her volumes of music between 1651 and 1659). The series was finished in 2019, just in time to celebrate the 400th anniversary of Strozzi's birth.

In 2022, Webb Wiggins has joined our group as contributing editor, providing custom expert editorial keyboard realizations.
Meet the Editors...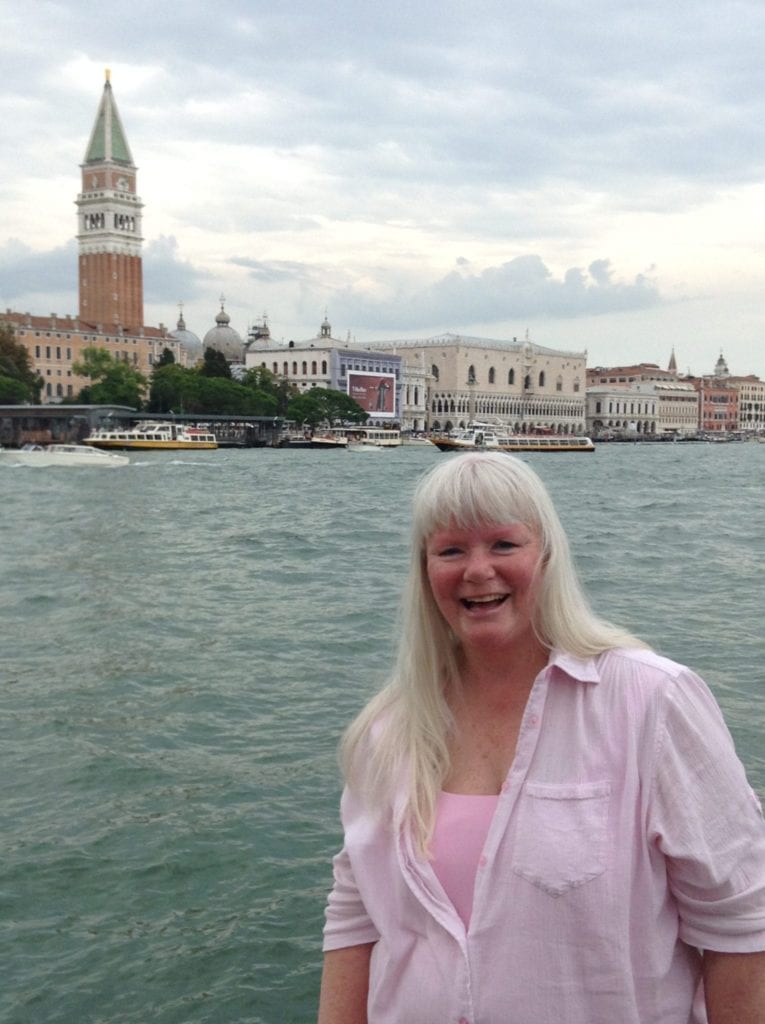 Dr. Candace A. Magner
Founder and General Editor
Candace Magner is the creator, publisher, and general editor of the publishing house, Cor Donato Editions, dedicated to the works of composer Barbara Strozzi.
Dr. Magner is a singer and plucked continuo instrument performer. Her two books, Phonetic Readings of Brahms Lieder and Phonetic Readings of Schubert Lieder are standard reference works for singers. She has published articles on Cécile Chaminade and Barbara Strozzi, and is the author of the much-used website BarbaraStrozzi.com which she has maintained since 2000.
Dr. Magner is retired from teaching voice and opera history at the University of New Mexico-Los Alamos, and is an independent researcher in Italian libraries and archives.
Photo courtesy of Tina Gutierrez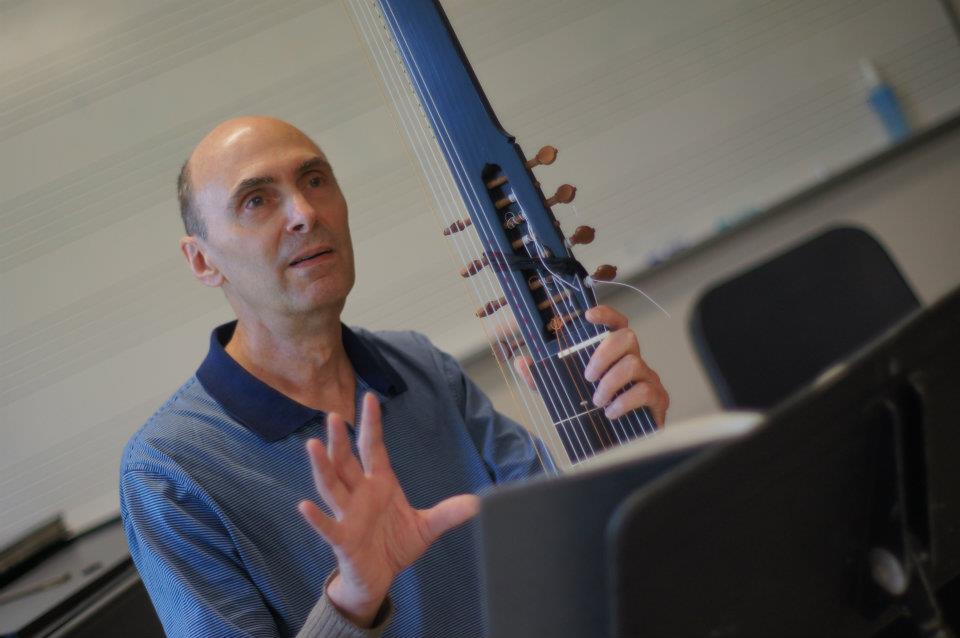 Dr. Richard Kolb
Editor
Richard Kolb has been active for many years as a performer on lute family instruments, and a persistent interest in musicology led him to complete a Ph.D. at Case Western Reserve University in 2010. His dissertation research in the field of mid seventeenth-century Italian vocal chamber music has inspired him to co-create the present Complete Works edition of music by Barbara Strozzi, one of its leading exponents.
Dr. Kolb has performed with leading Baroque ensembles and opera companies in North America and Europe, and has held teaching positions at the University of Toronto, the Royal Conservatory of Music in Toronto, and Case Western Reserve University.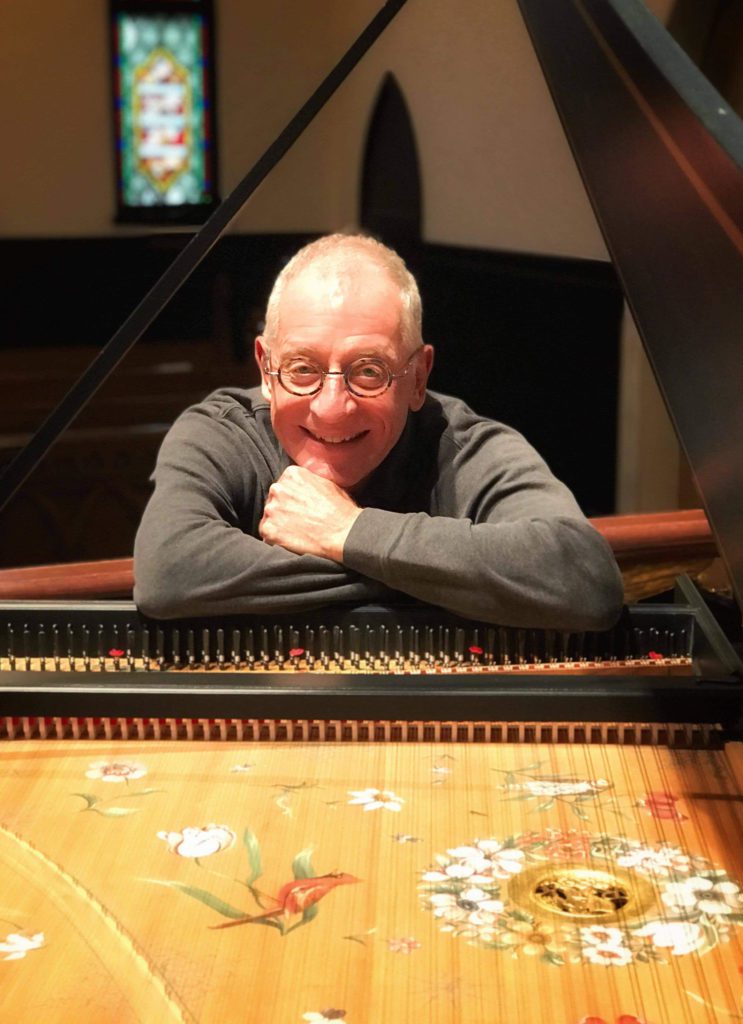 Webb Wiggins
Contributing editor for keyboard realizations
Webb Wiggins, recognized and lauded internationally for his innovative and musical continuo realizations, has performed and recorded with countless national and international ensembles.
One of the foremost teachers of harpsichord, coach for baroque chamber music, and musical director of baroque opera, he taught at the Peabody Conservatory of Music and the Oberlin College Conservatory of Music for over thirty years. 
Webb holds degrees in organ performance from Stetson University and the Eastman School of Music with additional harpsichord study at the Sweelinck Conservatory in Amsterdam. 
Photo by Karen Willis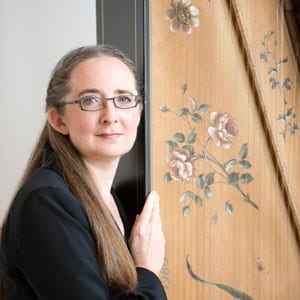 Charlotte Nediger
Contributing Editor
Harpsichordist Charlotte Nediger is a contributing editor for ensemble pieces.
As a performer Charlotte is one of few keyboard players to specialize in orchestral continuo playing. She joined the Tafelmusik Baroque Orchestra as principal keyboard player in 1980 at age 21 and has held that position ever since. She has an extensive background in music research, and works behind the scenes at Tafelmusik as Assistant to the Music Director, Librarian, and Programme Editor.
Charlotte holds Bachelor and Master degrees from the University of Western Ontario and a Solo Diploma from the Royal Conservatory of The Hague in the Netherlands. Charlotte teaches at the University of Toronto and the Glenn Gould School.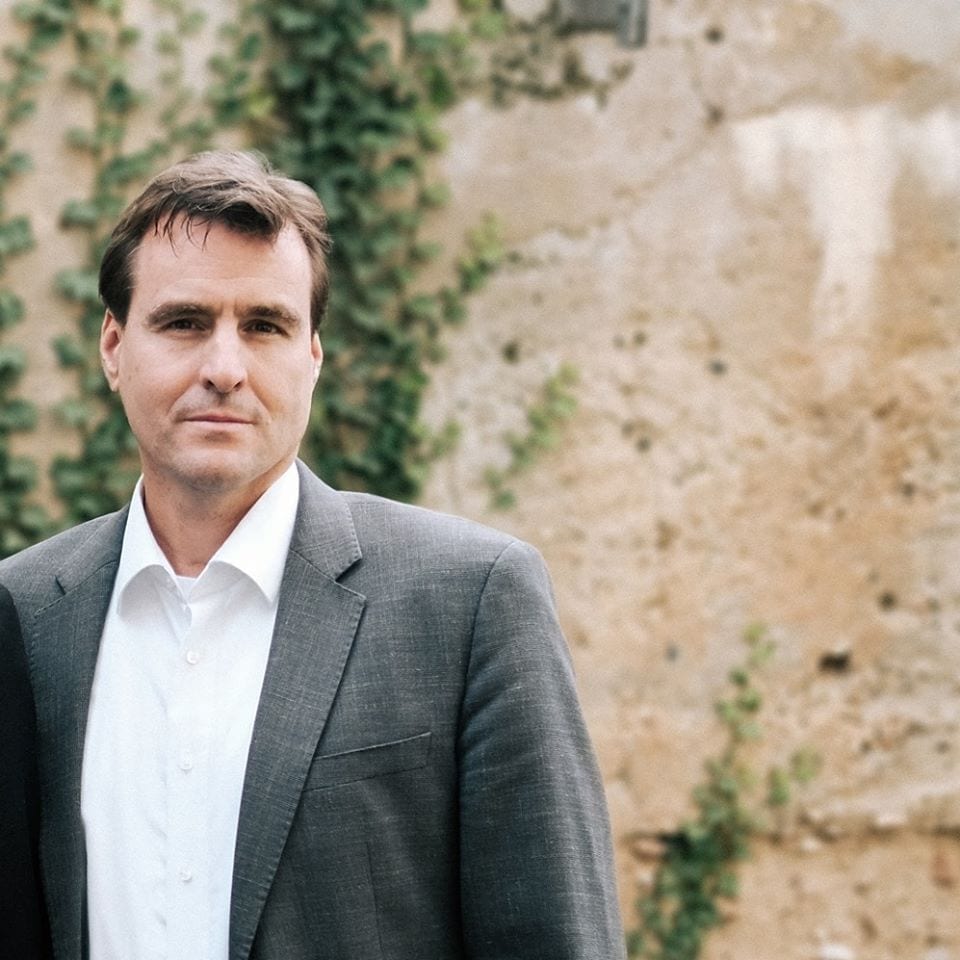 Robert Crowe
Contributing Editor
Musicologist and singer Robert Crowe is a contributing editor for Opus 5.13-add "Oleum effusum est".
Robert Crowe is a male soprano of over twenty-five years' solo performing experience, with over 80 operatic and dramatic oratorio roles, three solo recordings, as well as numerous opera and oratorio discs to his credit. The first male soprano to be a national winner of the Metropolitan Opera Competition, he has performed solo concerts and operatic roles in venues in Europe, North America and India.
Dr. Crowe completed his PhD at Boston University in historical musicology, working with Joshua Rifkin. His dissertation concerns the literary portraiture of the last operatic castrato, Giambattista Velluti, in 1820s London. His critical edition of 30 songs and arias ornamented by Velluti is forthcoming with A-R Editions. Since 2018 he has been the artistic director of the Festival für Alte Musik (in) Aalen