The lovely piece above is the inspiration for our name. Cor Donato, Cor Rubato, from Barbara Strozzi's Opus 3, begins as a playful argument between two lovers, Filindo and Dori, concerning the question of whether a heart is given or stolen, and who, therefore, is to blame for their love. The trio's third character, Tirsi, moderates the argument, taking the winning perspective that neither are to blame, as the miracle of love is all-powerful:
Fermate, udite:
Stop arguing and listen:
Amor che tutto puote
Love, which is all-powerful,
Un cuore un'alma toglie da un seno,
takes the soul from the heart in one breast,
E in altro sen l'innesta.
and instills it in another.
Se spira humana salma
If a human body breathes
Priva del core, opra in Amore è questa.
deprived of its heart, it's the work of Love.
The lovers are convinced, and marvel at the power of love as the three of them bask in their newfound harmony. We love the gesture of a heart and love given freely. The full text of this piece, as well as the full text and translation of all of Barbara Strozzi's works, are available at our sister site, BarbaraStrozzi.com.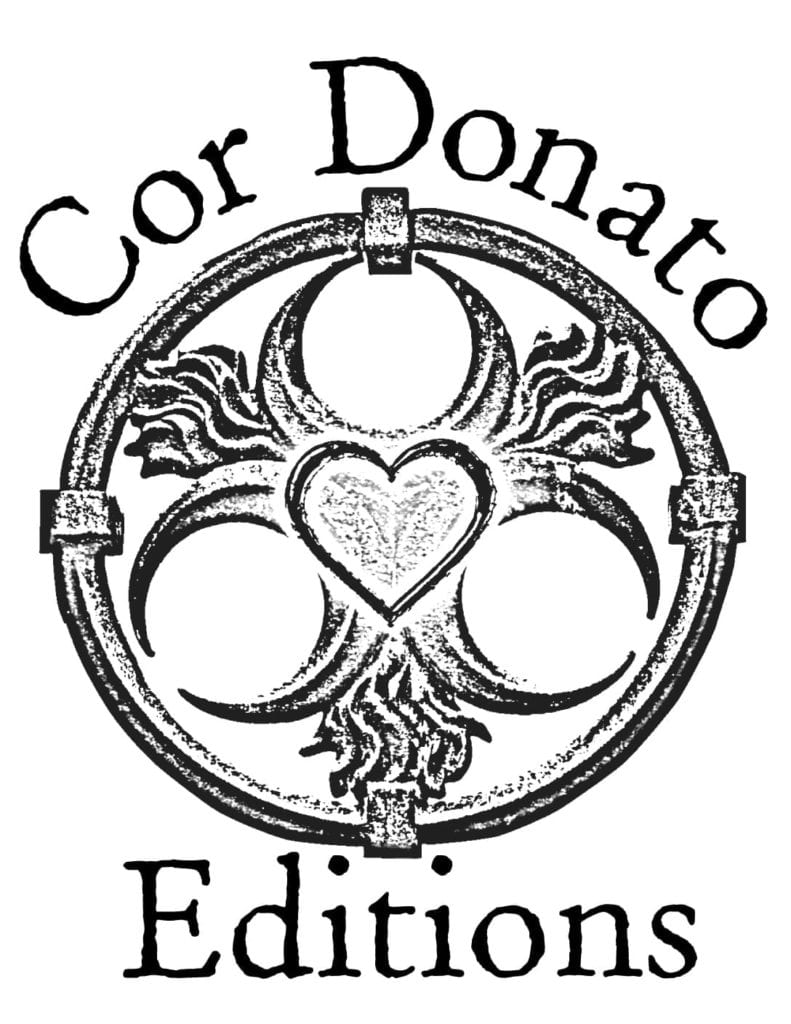 Our logo bears special significance in honoring the Strozzi family. The central heart is surrounded by the Strozzi family crest of three crescents. This particular version of the stemma is used as decor throughout the Palazzo Strozzi in Florence, and our logo comes from a photograph that our founder and General Editor, Dr. Magner, took of an iron gate detail at the Palazzo. The heart is added to the graphic where the original keyhole would be — a key to the heart of Strozzi's music.
It is interesting to note that the Opus 2 frontispiece includes a small version of this same original crest!
About Our Scores
Our publications are edited by Dr. Richard Kolb and Dr. Candace Magner, both specialists in early Italian song. The preparation is based on scholarly principles: Nothing is added to Strozzi's original prints — not figures, accompaniments, phrasing marks, or dynamic markings. Any corrections or clarifications are clearly marked in footnotes. While the original prints of Strozzi's output are relatively clear for notes and rhythms, the text underlay is often difficult to decipher and the alignment of staves and beats is problematic for the modern musician to read with ease. Our editions combine clarity, ease of page turns, elegant spacing of rhythmic notation, informed text underlay, and legibility according to rules of modern music notation. We use modern spellings in the Italian in the score, while retaining the original spelling in the text notes and English translation.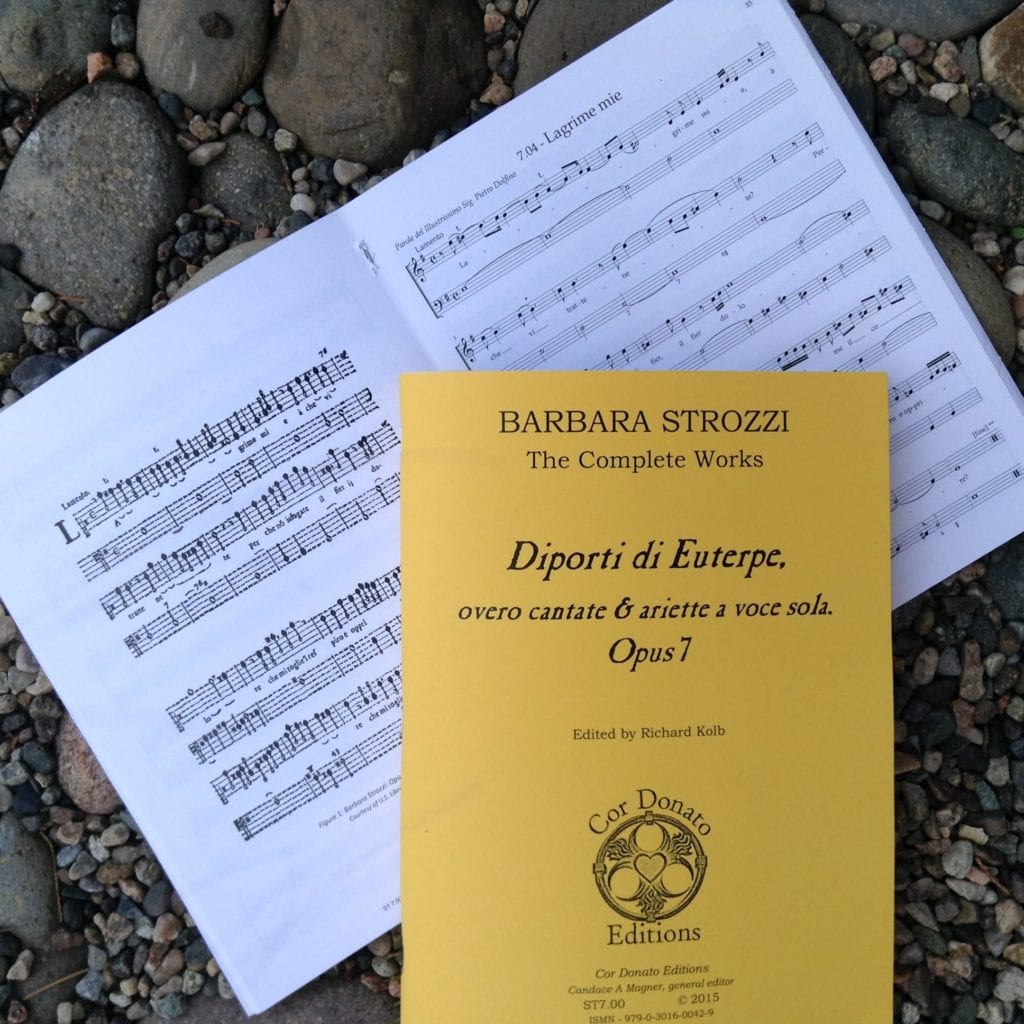 A particularly important feature of our original editions is that they do not include piano elaborations. You might wonder why there are so few realizations for this great music. One of the most delightful yet frustrating things about music of this period is that the players in the continuo (which could include any combination of harpsichord, bowed bass, lute, theorbo, harp, baroque guitar, organ…) were expected, like today's jazz and pop players, to know the rules of harmony and improvise from just the bass line. Sometimes the bass lines were figured, sometimes not. Strozzi's originals are very lightly figured. There are many possible readings, combinations of instruments, and interpretations, and we encourage you to experiment and work together with other musicians who study historic performance if you are new to singing and playing with basso continuo. Since mid-2022, however, we have enlisted the expertise of Webb Wiggins in creating custom keyboard realizations for those who do not have access to experienced continuo players, yet wish to accompany with piano, organ, or harpsichord.
Please keep in touch!
Join our mailing list for all our latest news and deals!